Activities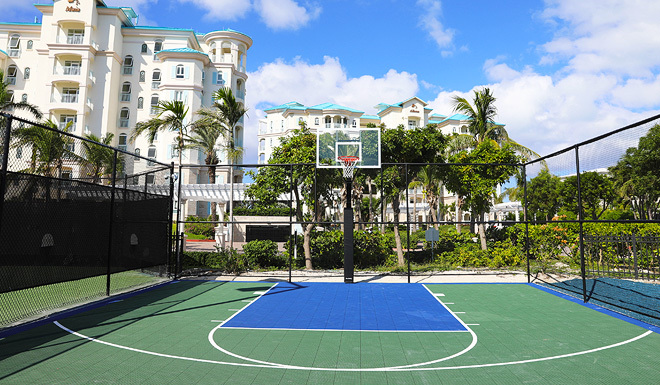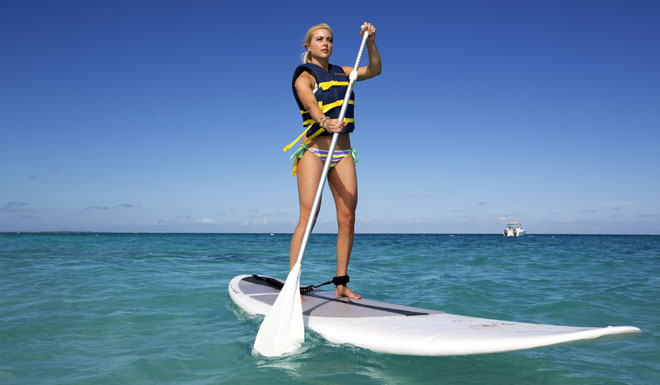 The joys of a tropical paradise await you. No matter what your interest, the island's diverse activities and attractions allow you to personalize your experience. Our Concierge and dedicated Activities Coordinator will be delighted to customize your arrangements prior to or after your arrival.
Banana Boat
A banana boat ride is your ticket to thrills and a few spills. Flag one of the big yellow inflatable bananas as they zoom up and down Grace Bay for 20 minutes of uninterrupted fun.
Boat Excursions
Explore the deserted southern shores or untouched areas only accessible by boat. Excursions will take you to neighbouring cays to photograph iguanas, beach comb, snorkel and explore.
Bottom Fishing
Also known as reef-fishing, bottom fishing produces a lot of bites, a large catch and allows to you to fish in different areas, depending on tide and water conditions. Half-day group trips and full day private charters can be arranged.
Bone Fishing
Providenciales offers some of the best bone fishing in the world. Our relatively unfished waters are ideal for aspiring anglers and expert fishermen alike. Boats carry up to two guests, plus the captain, for half- and full-day excursions.
Cave Exploration
Head to Middle Caicos for a guided exploration of caves thought to be more than 130,000 years old. This impressive chain of limestone caves and the steep, breathtaking limestone cliffside of Mudjin Harbor make these natural wonders a must-see attraction. A great day trip by boat, complete with a picnic lunch, these tours are generally about 7.5 hours roundtrip.
Conch Farm
Explore the only conch farm in the world, where Caribbean Queen conch is raised from veliger to adult. See the conch farming process; enjoy a show with two trained and very friendly conchs, Sally & Jerry; and even purchase fresh conch. Thirty-minute tours are offered daily.
Deep Sea Fishing
The perfect geographical fishing destination, the Turks & Caicos Islands are ringed by the world's third largest barrier reef. The deep blue waters surrounding the outside of the reef are home to the open ocean species; shark, barracuda, marlin, mahi-mahi, tuna and wahoo. Half- or full day private charters accommodate all experience levels.
Glass Bottom Boats
A glass bottom boat is a great option for families who wish to explore our area's fascinating underwater life. Ideal for non-swimmers, who can view the underwater world through glass panels set into the stern of the boat, and snorkelers, who can hop overboard and explore the beauty of our coral reefs. Half day tours and private charters available.
Golf
Golfers can enjoy a challenging day on the greens at the nearby Provo Golf and Country Club. This 18-hole championship course, recently hosted the Caribbean Amateur Open and is in fantastic condition. It features a natural, rugged layout, limestone outcroppings and native island flora and fauna. The club's facilities include a recently expanded pro shop, a warm-up range, practice chipping and putting areas and quality TaylorMade and Nike club rental. Fairways Restaurant and Grill provides refreshments overlooking the spectacular 18th. Nine and 18 holes, inclusive of cart rental can be arranged through our activities desk.
Helicopter Tours
For a bird's-eye view of the islands, consider a helicopter tour. Tours can be booked for 15 and 25 minutes or hourly.
Horseback Riding
An island pony takes you along quiet country roads, canals and back bush trails in the picturesque Long Bay area, ending on a stretch of deserted Long Bay Beach. Ideal for those five and up (those over 11 can ride without a parent), these one and one-and-a-half hour tours are available in the morning and afternoon.
Kayaking
Visit a variety of islands and beaches on this eco-tour aboard a touring kayak. You'll see an iguana sanctuary, explore mangrove channels and view marine and bird-life. Beginners are welcome and tours are suitable for the whole family. Half and full-day excursions are available and can even be combined with a mountain bike tour for a full day of activity.
Kiteboarding
Kiteboarding, sometimes called kitesurfing, is like wakeboarding without a boat. Group lessons, private instruction and rentals are available through the Kiteboarding School on Providenciales.
Parasailing
Parasailing is a favourite way to see Provo. Each 15-minute flight takes you up as high as 450 feet, allowing glimpses of rays and turtles in the crystal clear waters below. You can even ask to be dipped in and out of the water during the flight. Flights for one, two, or three at a time can be arranged.
Sailing
Sailing is a great way to spend an afternoon or full day. Three-hour excursions include sailing and a light snack; full-day cruises allow extra time for snorkeling, exploring the dunes or the backside of the island, which resembles a shallow water aquarium. Party cruises and sunset cruises are also available.
Snuba
At a maximum depth of twenty feet, SNUBA is absolutely perfect for family members age 8+ who want to try something new. The newest sport on island, SNUBA allows you to explore Provo's fascinating fringing reef teeming with sea life with a tank that floats on a raft at the surface. Guided tours of the Bight Reef for groups of up to four can be arranged.
Tennis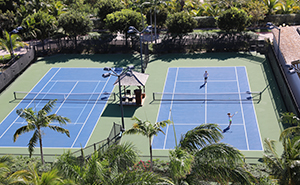 Tennis is a favorite sport on Providenciales, Seven Stars offers two courts, they are lit for evening play as well as set for pickleball. Please contact the Front Desk to book your court and request equipment.
Undersea Semi-Submarine
Imagine touring around the beautiful inner reefs of Provo, five feet below the waves, without having to put on special equipment or even get wet. You can with on a one-hour semi-submarine tour for up to 16 guests. Tours from the Turtle Cove dock are available year-round, six days a week. Private charters are available on request.
Wakeboard & Waterski
Private instruction for waterskiing, wakeboarding, tubing and waterskating is available for enthusiasts of all skill levels. Private charters may include up to four riders/skiers for tours of one hour, up to a half or full day.
Whale Watching
Hundreds of Humpback whales make the journey from the Stillwater Banks in Canada to the warmer waters of the Mouchoir Banks, their winter breeding ground in the Caribbean. See them migrate through the Turks & Caicos on a whale watching excursion to Salt Cay, January through April.
Windsurfing
Windsurfing Provo offers windsurfing equipment rental for beginners through advanced surfers, as well as one-on-one lessons in Grace Bay.
Specials & More
Back to top