Blog
19 Jul, 2016
Bring Paradise Home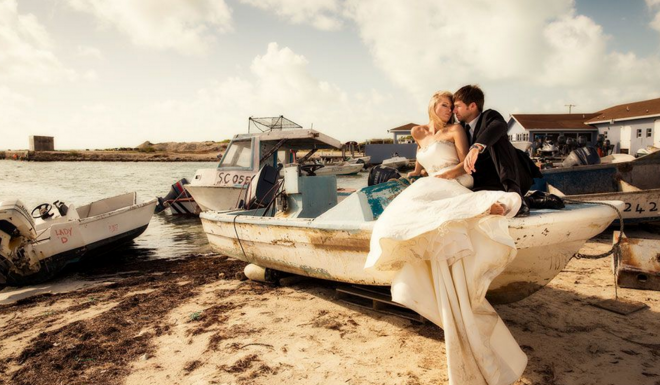 It's not every day that you visit paradise, so why not capture the moment with professionally taken photos by some of the best photographers Providenciales has to offer? If you want to feel like a celebrity for the day, try Attimi Photography the exclusive Turks and Caicos wedding photographer for Conde Nast Bride. This award-winning photographer's style is considered Italian passion immersed in a Caribbean flair.

If you want to go the extra mile and add video footage to your vacation memories, then Paradise Photography is your go to for a full service company specializing in weddings, portraits, events and video. And, Kaieri Photography offers specials in underwater photos for anyone looking to create lasting memories on and in the beautiful waters of The Turks and Caicos Islands.

It's not enough to decide that you want to take professional photos while visiting paradise, you also need to have an idea of where you want those photos to take place. Location is just as important as having a great photographer and the only way to know where the perfect spot for you and your loved ones will be is to explore the island for yourselves.

An island tour is the perfect way to see the main attractions without having to worry about things like who is driving and who is navigating. Plus, they come equipped with a knowledgeable tour guide who can point you to the best that Providenciales has to offer.

TCI Safari Tours offers a variety of tours like the sunset one which takes you to the beautiful Sapodilla Bay Beach where you can sip rum runners or join the fish fry tour on Thursdays for fresh, fried fillets. At the Port of Calls shopping center in Grace Bay, Paradise Scooters offers tours of the city while zipping through the streets on your choice of a scooter or a hybrid electric bicycle. You can also rent a scooter and tour the city on your own, if you're up for it.

And remember, The Seven Stars Resort is always a great place to take photos with our hotel residing just steps from the crystal clear waters of Grace Bay. So, visit paradise and ask our experienced hotel staff for more tips on capturing your beloved memories on the Islands of Turks and Caicos.
Specials & More
Back to top