Blog
06 Mar, 2017
Three Ways to Unwind on Vacation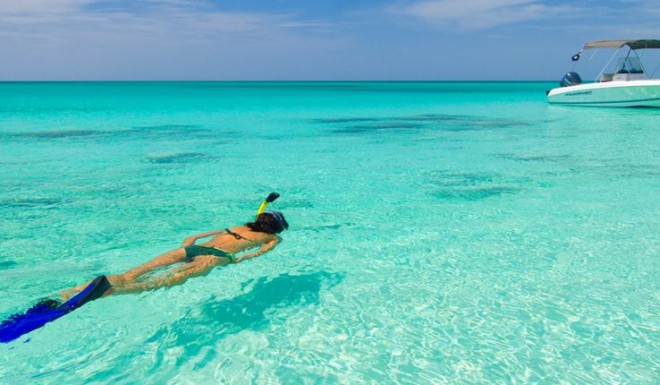 Crystalline waters and powdery white sand beaches awaits you at our world class resort. Turks & Caicos is the optimal place to unwind and relax. Consider these three suggestions while listening to the gentle breeze on our our coconut palm-fringed shoreline.
UNPLUG
Maximizing your vacation should be one of you top priorities--that's why it's time to stash the smartphone, iPad, and/or laptop and truly disconnect. You need to be completely present in order to rejuvenate the mind and body.
Now it's time to head down to the pool or beach: http://www.sevenstarsgracebay.com/theresort/pool-beach
KEEP YOUR SCHEDULE SPARSE
Pick only one or two activities for the day--if you feel like you're over scheduling, you probably are. For instance, start your day lying on our beach and then step out of your comfort zone. We suggest trying one of our boat, snorkeling, or sunset cruise excursions.
Click here for more information: http://www.sevenstarsgracebay.com/theresort/watersports
GET IN TOUCH WITH YOUR NATURAL RHYTHM
The trick to vacationing is to forget the rigor of your usual workweek and tap into your inner self. This includes listening to your body and giving it what it needs. Try to let your body wake up naturally and if it craves a nap during the day, give in. You should also eat and snack when you feel hungry.
A list of dinning options are available online and we are always happy to accommodate you: http://www.sevenstarsgracebay.com/theresort/dining
Specials & More
Back to top