Watersports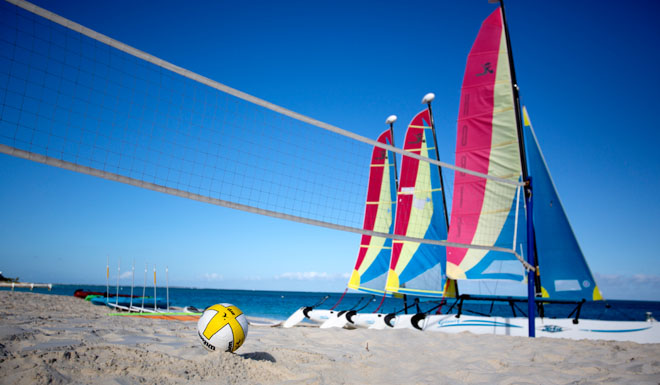 The calm waters of Grace Bay are a perfect playground for watersports enthusiasts. Check in with the experienced staff at our beachfront Watersports Hut for details on complimentaryuse of our:
Hobie Cats
Kayaks
Paddle Boards
Snorkeling equipment
Pool floats
Boat Excursions
A stay at Seven Stars Resort & Spa would not be complete without a day or two on the waters surrounding our stretch of paradise. Our concierge will be happy to arrange a variety of excursions from reef snorkeling to your own private beach getaway.
Snorkeling
The Turks & Caicos is a snorkeling paradise and visitors should make at least one trip to the reef during their stay. There are numerous patch reefs and a long barrier reef running parallel to the north shore of the Caicos Islands. These may either be half day or full day adventures and a fantastic option for all ability levels.
Sunset Cruises
Turks & Caicos Islands are known for the awe-inspiring sunsets that fill the skies with reds, pinks and oranges each evening. Enjoy a cruise along the coast with a clear view of the western skies. Be sure to look for the famous green flash as the sun falls below the horizon. This is a two or three hour tour and is suitable for all ages.
Specials & More
Back to top