Turks & Caicos Marriage License Laws/Requirements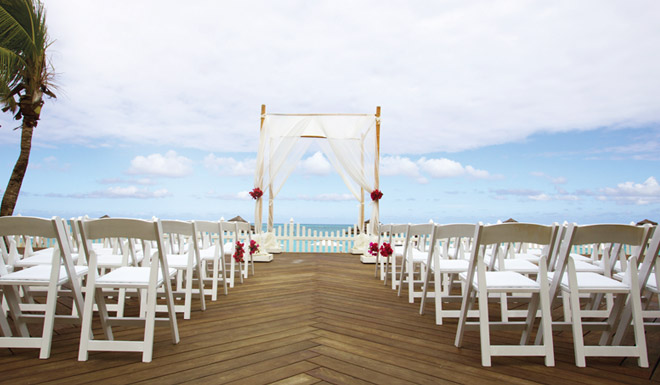 Getting married in the Turks & Caicos Islands is internationally recognized as a legally
binding union. Visitors must be in the Turks & Caicos Islands at least 48 hours before submitting an application.
You will need the following documents:
Notarized copy of the photo identification within both of your Passports
Notarized copy of each person's Birth Certificate
Notarized Affidavit of single status from each declarant
Notarized Divorce Decree if applicable
Persons under the age of 21 must have written consent from their parents or guardians
Notarized copy of the Death Certificate (if widow or widower) and a notarized copy of the Marriage Certificate verifying the marriage between the deceased Spouse and Declarant
All associated fees and paperwork on island are included within your wedding packages and organized for you by your wedding coordinator
For Wedding Package details or to speak with a Wedding Coordinator today please contact us immediately at (649) 941-7777 or click here to email us.
Specials & More
Back to top